Viewing By Category : PGA Championship /
Main
Monday, August 13, 2012
Rory McIlroy walked away with the 94th PGA Championship. He had some help along the way from Titleist. McIlroy is the first player to win a major and on the PGA TOUR with the yet to be released 913 driver. He used a 913D3 driver (8.5) w/ Mitsubishi Diamana proto 70X graphite. According to Titleist, he was originally fit for the driver at his home in Ireland ahead of the Irish Open on the European Tour. At the time, he said, "I have been testing the new 913 and all the Trackman numbers suggested I was hitting the ball longer and further. I'm getting less spin, which is great in the wind, and it carries 15 yards further in calm conditions. The Titleist guys had it ready for me when I got here on Monday and I put it straight in the bag. I had my previous driver for almost two years but this one just performs so much better. I feel like I am hitting the ball a lot better than I am with this new driver and I feel that's going to make a huge difference, especially around Lytham."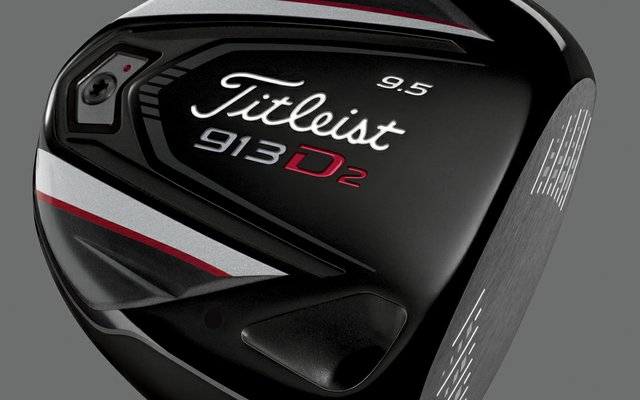 McIlroy also relied on a 906F2 fairway metal (13.0) w/ Fujikura ZCom Pro 95 graphite and 910F fairway metal (17.0) w/Fujikura ZCom Pro 95 graphite in his second major victory. He played the MB irons (3-9) with True Temper Project X 7.0 steel and Vokey Design SM4 pitching (46), sand (54) and lob (60) wedges with True Temper PX 6.5 steel shafts, according to Titleist. His putter of choice was the Scotty Cameron GSS putter and he used the Pro V1x golf ball. He wore FJ Sport golf shoes and a Pure Touch Limited glove.
A special offer from GolfSmith our sponsor:
---
FREE $10 GIFT CARD with $100 purchase. But don't wait. Place gift card and items in cart for offer.
---
Monday, August 11, 2008
Here are some Great Stats about European Golf in the Mayors.
Ireland's Padraig Harrington is the first European to win the PGA Championship since stroke play began in 1958.
He is the second European in the last 100 years to win consecutive majors, joining Scotland's Tommy Armour (1930 PGA and 1931 Open Championship).
Harrington is also the first player to win back-to-back majors in the same season besides Tiger Woods since Nick Price (Open Championship and PGA Championship) in 1994.
Tuesday, August 5, 2008
TOP THINGS TO KNOW ABOUT THE 90TH PGA CHAMPIONSHIP
1. This is the last major of the 2008 season and the one that traditionally has the strongest field. Trevor Immelman (Masters), Tiger Woods (U.S. Open) and Padraig Harrington (Open Championship) won the first three majors of 2008. Immelman and Harrington have a chance to become the first player NOT named Woods to win 2 majors in a season since Mark O'Meara in 1998.

2. Woods is the defending champion, but he's out for the remainder of the season after undergoing surgery to repair a torn left ACL on June 24 in Park City, Utah. Woods revealed two days after winning the U.S. Open that he had been playing for at least 10 months with the torn ACL, and that he suffered a double stress fracture in his left tibia two weeks before the U.S. Open. Woods had played in 46 consecutive majors since turning pro in August 1996, winning 14 of them.

3. Woods becomes the first reigning PGA Champion not to defend his title since Ben Hogan won in 1948 and didn't play in 1949 following a near-fatal auto accident.

4. Historic Oakland Hills Country Club becomes just the fourth venue to host at least 3 PGA Championships (1972, 1979, 2008). It has also hosted 6 U.S. Opens (most recently in 1996), a pair of U.S. Senior Opens and the 2004 Ryder Cup.

5. An American has won the PGA Championship in 10 of the last 12 years. The only foreign-born player to win over that span was Vijay Singh, in both 1998 and 2004.


TV SCHEDULE (ALL TIMES EASTERN)
Thursday, August 7: 1:00 pm – 7:00 pm (TNT)
Friday, August 8: 1:00 pm – 7:00 pm (TNT)
Saturday, August 9: 11:00 am – 2:00 pm (TNT), 2:00 pm – 7:00 pm (CBS)
Sunday, August 10: 11:00 am – 2:00 pm (TNT), 2:00 pm – 7:00 pm (CBS)


FUTURE PGA CHAMPIONSHIP SITES
2009 Hazeltine National Golf Club, Chaska, MN (August 13-16)
2010 Whistling Straits, Kohler, WI (August 12-15)
2011 Atlanta Athletic Club, Duluth, GA
2012 The Ocean Course, Kiawah Island (SC) Golf Resort
2013 Oak Hill Country Club, Rochester, NY
2014 TBD
2015 Whistling Straits, Kohler, WI


THE WANAMAKER TROPHY
New York City department store magnate Rodman Wanamaker, who was instrumental in coordinating a 1916 luncheon that evolved into the
founding of The PGA of America, offered to provide the new Association
with cash prizes and a trophy for the inaugural PGA Championship. Wanamaker proposed that the trophy would be similar to the News of
the World Award given to the winner of the PGA Championship of Great Britain. Wanamaker's generosity resulted in $2,500 for the first PGA Championship, conducted at match play at Siwanoy Country Club in Bronxville, N.Y., Oct. 9-14, 1916. In addition, a silver cup and gold medal were presented to the winner, as well as a silver medal for the runner-up, and bronze medals for the winners of the qualifying rounds.

The Wanamaker Trophy continues to serve as the perpetual honor prize for the PGA Champion. The trophy weighs 27 pounds, is 28 inches high,10½ inches in diameter and measures 27 inches from handle-to-handle.

In 1928, Leo Diegel snapped the four-year winning streak of Walter Hagen, defeating "The Haig" by a 2 and 1 margin in the quarterfinals at Five Farms Country Club in Baltimore. Diegel went on to win the Championship, a truly stunning sports story at that time. Even more shocking was the fact that the Wanamaker Trophy was missing. When PGA officials asked Hagen about what had happened to the Trophy since its presentation a year earlier at Cedar Crest Country Club in Dallas, the five-time PGA Champion declared it was irrevocably lost. Hagen said that he had entrusted the trophy to a taxi driver to take the precious cargo to his hotel. It never arrived.

In 1930, the Wanamaker Trophy was found by accident by a porter in Detroit cleaning the cellar of L.A. Young & Company, the firm that manufactured clubs bearing Hagen's name. The trophy was safe in an unmarked case, and today is on display for all golf enthusiasts to view at The PGA Historical Center in Port St. Lucie, Fla.


CUT
A total of 156 players will compete at Oakland Hills, with the low 70 and ties qualifying for the final 36 holes.


PLAYOFF
In the case of a tie after 72 holes, there will be a 3-hole aggregate score playoff on Holes 16, 17 and 18. If a tie still remains, there will be a sudden-death playoff beginning on No. 18. There have been 16 playoffs in PGA Championship history, with the last two utilizing the 3-hole, aggregate score format. Those came in 2000 when Tiger Woods defeated Bob May at Valhalla and in 2004 when Vijay Singh defeated Chris DiMarco and Justin Leonard at Whistling Straits.

Major Championship Winners at Oakland Hills

Winner Margin
1924 U.S. Open Cyril Walker 3 over Bobby Jones
1937 U.S. Open Ralph Guldahl 2 over Sam Snead
1951 U.S. Open Ben Hogan 2 over Clayton Heafner
1961 U.S. Open Gene Littler 1 over Bob Goalby and Doug Sanders
1972 PGA Gary Player 2 over Tommy Aaron and Jim Jamieson
1979 PGA David Graham Playoff over Ben Crenshaw
1981 U.S. Sr. Open Arnold Palmer Playoff over Bob Stone and Billy Casper
1985 U.S. Open Andy North 1 over Dave Barr, T.C. Chen, Denis Watson
1991 U.S. Sr. Open Jack Nicklaus Playoff over Chi Chi Rodriguez
1996 U.S. Open Steve Jones 1 over Tom Lehman and Davis Love III
2004 Ryder Cup Europe 18½ to 9½

Most Frequent PGA Championship Sites
Last
Southern Hills 4 2007
Oakland Hills 3 2008
Oakmont 3 1978
Firestone 3 1975

2008 PGA Championship Eligibility Requirements

The PGA of America has approved the following list of players
eligible to compete in the 90th PGA Championship:

1. All former PGA Champions
2. Winners of the last five Masters (2004-2008)
3. Winners of the last five U.S. Opens (2004-2008)
4. Winners of the last five British Opens (2004-2008)
5. The 2008 Senior PGA Champion
6. The 15 low scorers and ties in the 2007 PGA Championship
7. The 20 low scorers in the 2008 PGA Professional National Championship
8. The 70 leaders in official money standings from the 2007 Wyndham Championship through the 2008 Canadian Open
9. Members of the 2006 United States Ryder Cup Team

Vacancies will be filled by the first available from the list of alternates (those below 70th place in official money standings from the 2007 Wyndham Championship through the 2008 Canadian Open).

In addition, the PGA of America reserves the right to invite additional players not included in the categories listed above.


PGA Champion Benefits

1. Lifetime exemption into the PGA Championship
2. 5-year exemption into the Masters
3. 5-year exemption into the U.S. Open
4. 5-year exemption into the Open Championship
5. A berth in the 2008 PGA Grand Slam of Golf
6. 5-year exemption on the PGA TOUR
7. Points for every $1,000 earned in the Championship toward a berth on the 2008 Ryder Cup (provided he is American-born)
8. 30 points toward the 2008 PGA Player of the Year Award