Viewing By Category : Golf Investing /
Main
Monday, March 9, 2015
A decade ago, when the golf course was a de facto playground for the professional set and a young Californian named Tiger Woods was the world's best player, golf looked like an unassailable national undertaking, and corporate players were champing at the bit to get in.
But the business behind one of America's most slow-going, expensive and old-fashioned pastimes has rapidly begun to fall apart. TaylorMade-Adidas Golf, the world's biggest maker of golf clubs and clothes, saw sales nosedive 28 percent last year, its parent company Adidas said Thursday.
"A decline in the number of active players ... caused immense problems in the entire industry, and as a market leader, this hit us particularly hard," Adidas chief executive Herbert Hainer said on a call with analysts.
The sporting-goods giant has taken "some painful measures to restructure and stabilize" its golf division, Hainer said, including listing its slow-selling golf gear at deep discounts and postponing new launches. The coming years, Hainer had previously warned, present even more "significant negative headwinds" for the game.
It's been years since the increasingly unpopular sport of golf plunked into the rough, and the industry now is realizing that it may not be able to ever get out. All the qualities that once made it so elite and exclusive are, analysts say, now playing against it.
The game -- with its drivers, clubs, shoes and tee times -- is expensive both to prepare for and to play. It's difficult, dissuading amateurs from giving it a swing, and time-consuming, limiting how much fans can play. Even what loyalists would say are strengths -- its simplicity, its traditionalism -- can seem overly austere in an age of fitness classes, extreme races and iPhone games.
Even Jack Nicklaus, perhaps the greatest golfer in history, makes a strong argument for why new players aren't flocking to golf.
"I'd like to play a game that can take place in three hours," Nicklaus told CNN in January. "I'd quite like to play a game that I can get some reasonable gratification out of very quickly -- and something that is not going to cost me an arm and a leg."
The number of Americans who said they played golf at least once last year has fallen to one of its lowest point in years, Sports & Fitness Industry Association data show. Even worse for the sport's future: The number of young people, aged 18 to 30, playing the game has sagged nearly 35 percent over the last decade.
"Every macro-indicator that we've been looking at for the past 20 years -- rounds played, number of minorities playing, women coming into the game -- all of these things that we tracked says that there's less people playing," Mark King, a former TaylorMade president and current president of Adidas North America, told HBO's "Real Sports" last year. "I don't like where the game looks like it's going."
Even the golf business' biggest heroes have fallen out of grace. Tiger Woods sliced through a set of disappointing tournaments, including the worst round of his career, before declaring last month he would take a much-needed break.
That drop-off has hit America's greens and links hard. More golf courses closed than opened in 2013 for the eighth straight year, according to the National Golf Foundation. And the number of course closures has sped up, averaging 137 closings every year since 2011, data from golf-industry researcher Pellucid show.
But it's not just TaylorMade or the courses that are struggling. Dick's Sporting Goods, which bet big on golf in 2006 by buying specialty retailer Golf Galaxy for more than $200 million, has repeatedly acknowledged their bogey, shuttering stores and ending one experiment -- staffing a PGA professional in the golf sections of more than 500 stores -- by firing all of them.
"Golf from a participation standpoint, and how it translates to retail, is in a structural decline," Dick's chief executive Edward W. Stack said in August. "And we don't see that changing."
The golf industry has made overtures at "growing the game," some of which have pinned hopes on another superstar like Tiger re-invigorating the game. But some are calling for the great game to prepare for even tougher times ahead.
"There's nobody out there who's going to save us," said Pellucid's president Jim Koppenhaver at a Professional Golfers Association of America gathering in January. "We have to save ourselves."
SOURCE. http://www.washingtonpost.com/blogs/wonkblog/wp/2015/03/05/why-america-fell-out-of-love-with-golf/?postshare=6011425866011950
A special offer from GolfSmith our sponsor:
---
FREE $10 GIFT CARD with $100 purchase. But don't wait. Place gift card and items in cart for offer.
---
Tuesday, July 22, 2014
Faced with a decline in the golf equipment industry, Dick's Sporting Goods, the largest retailer in the United States of TaylorMade and Callaway products, fired all the PGA professionals that it employed in the golf sections of its more than 560 stores.
The company did not immediately respond to a request for comment, but three PGA professionals who were fired confirmed to ESPN.com that more than 500 full-time PGA professionals were let go Tuesday.
[+] Enlarge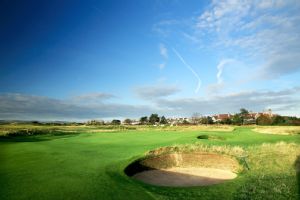 David Cannon/Getty ImagesDick's Sporting Goods, which fired more than 500 PGA professionals Tuesday, recently cited a downward trend in its golf merchandise sales.
"I'm sincerely disappointed that the careers of so many PGA professionals have been hurt today," said PGA of America president Ted Bishop in a letter to the laid-off employees, obtained by ESPN.com.
Dick's aimed to have one PGA professional at every store to better differentiate the experience from online retailers that try to undercut brick and mortar stores. But the economy, the downturn in participation, the decline of Tiger Woodsand too many products flooding the market cut into Dick's bottom line so much that the company seems to be giving up on winning the golf equipment business.
Dick's also owns golf specialty retailer Golf Galaxy, which it acquired in 2006 for more than $200 million.
"We are selling drivers in our stores this spring for $99 that were approximately $299 20 months ago," Dick's CEO Ed Stack said after announcing earnings on May 20.
In the first quarter, Dick's said it sold only 2 percent fewer drivers compared to the first quarter of 2013 but that the average price of those drivers was down 16 percent.
Stack said at the time that the company's overall golf business missed its first quarter sales plan by $34 million and that he expected a downward trend for the rest of the year. On average, the golf business accounts for about 15 percent of Dick's overall revenues.
As TaylorMade's largest retailer, Dick's was hit hard after it bought all four models of driver TaylorMade released last year and the glut of merchandise forced it to sell at under the suggested retail price.
"Every macro-indicator that we've been looking at for the past 20 years -- rounds played, number of minorities playing, women coming into the game -- all of these things that we tracked says that there's less people playing," Mark King, former president of TaylorMade, who was recently named president of Adidas North America, told Bryant Gumbel on HBO's "Real Sports" in a segment that will air Tuesday night.
"Young people entering the game after high school, 18- to 30-year-old kinds down 35 percent in the last 10 years. So I don't like where the game looks like it's going."
Approximately 400,000 people left the sport in the last year, according to the National Golf Foundation.
SOURCE: http://espn.go.com/golf/story/_/id/11248733/dick-sporting-goods-fires-more-500-store-pga-professionals
Saturday, February 6, 2010
Do you want to invest in the Golf Industry ?
Here are some of the available options for golf enthusiasts to invest in.
≡ Stock Watch ≡
| | | | |
| --- | --- | --- | --- |
| ADGF | Adams Golf Inc. | | |
| ALDA | Aldila | | |
| ELY | Callaway Golf | | |
| DE | Deere & Co. | | |
| DKS | Dick's Sporting Goods | | |
| FO | Fortune Brands Inc. | | |
| GOLF | Golfsmith | | |
| IR | Ingersol-Rand Co. | | |
| NKE | Nike Co. | | |
| PERY | Perry Ellis | | |
| PVH | Phillips-Van Husen | | |
| RL | Polo Ralph Lauren | | |
| TXT | Textron Inc. | | |